Keef Winter
Can't Help It
11/11/17 - 23/12/17, Thursday to Saturday 12-6pm
For the inaugural exhibition at Black Tower Projects, Keef Winter produces Can't Help It, an architectural and aural intervention informed by the conditions of the project space and its heritage as a site of production.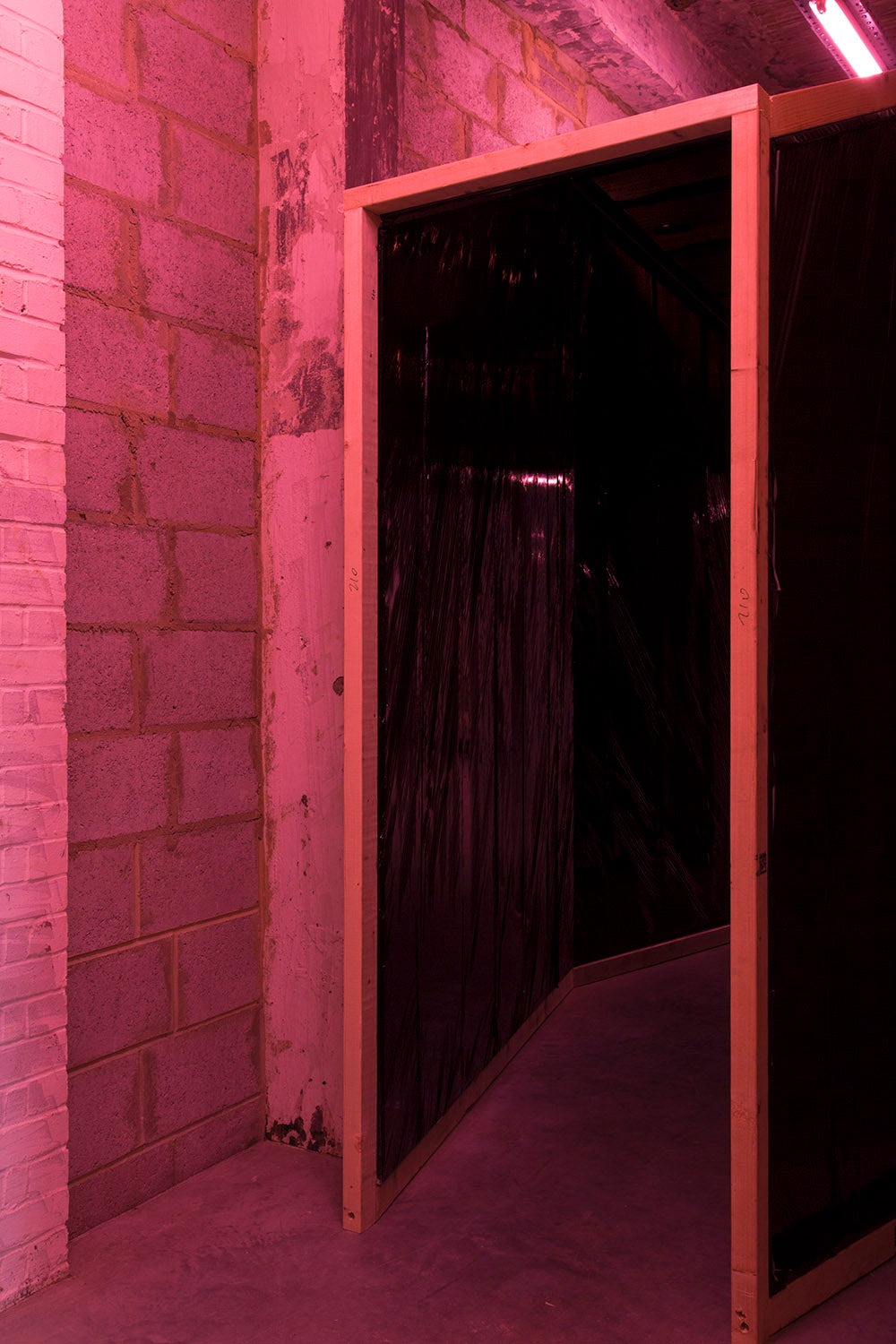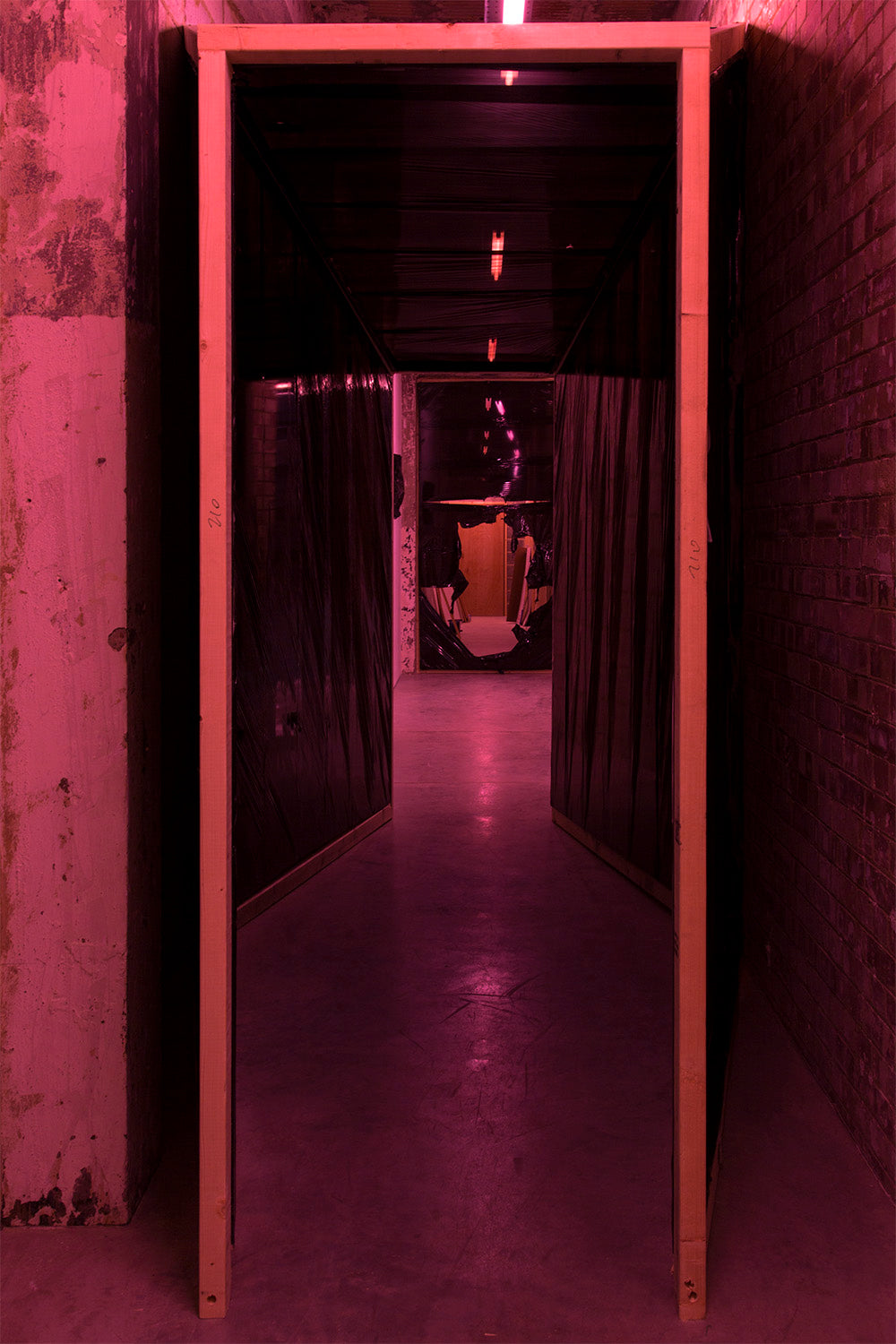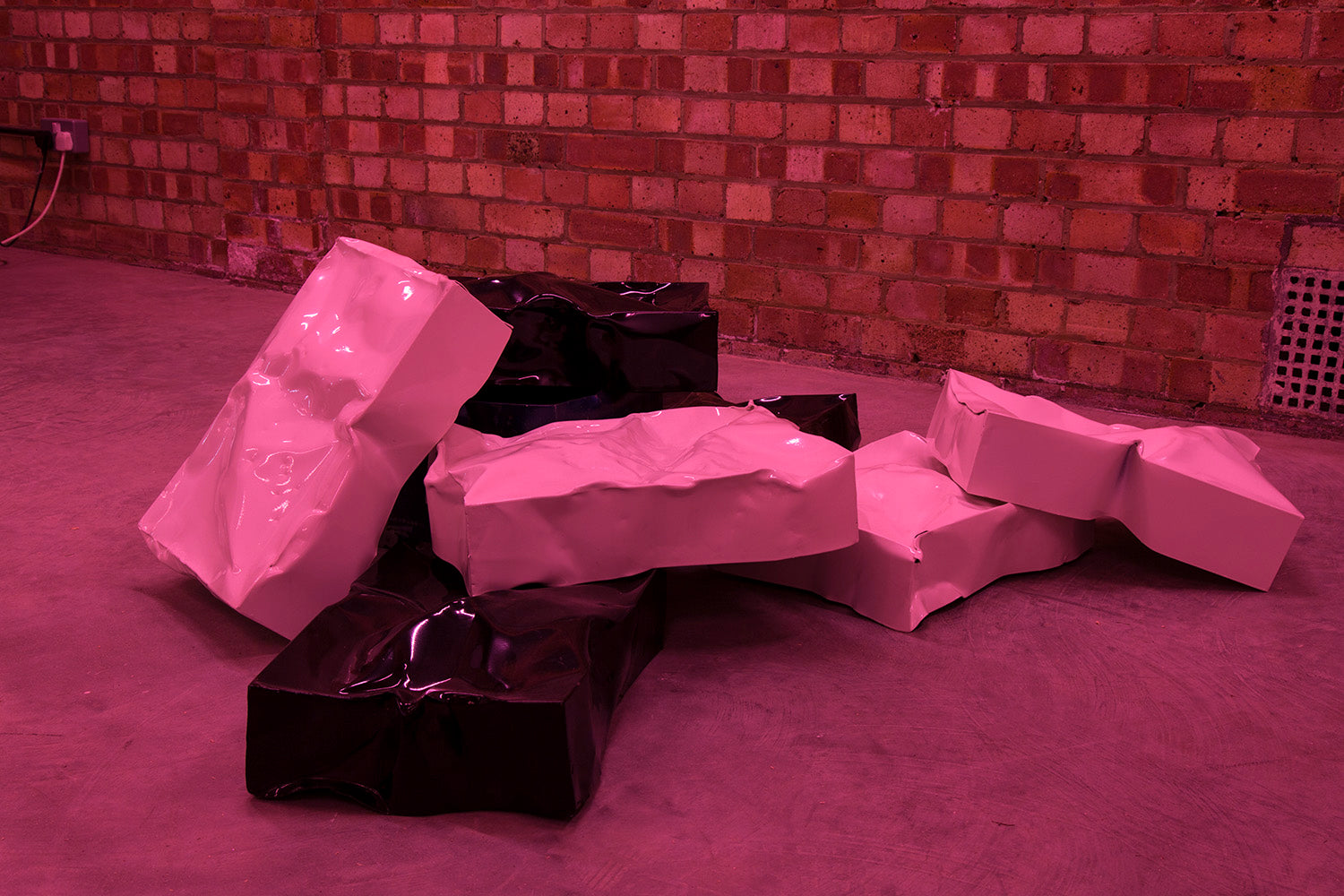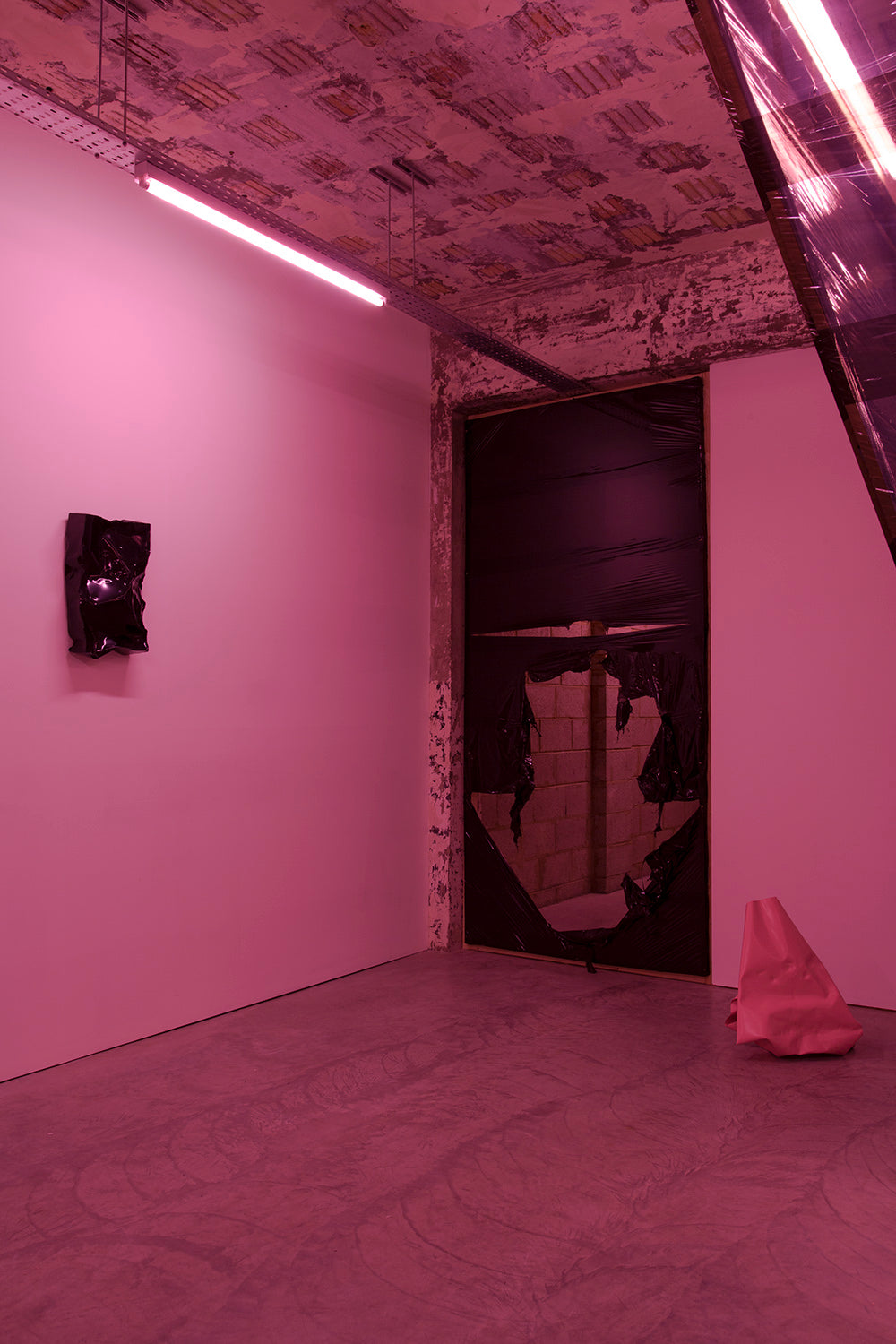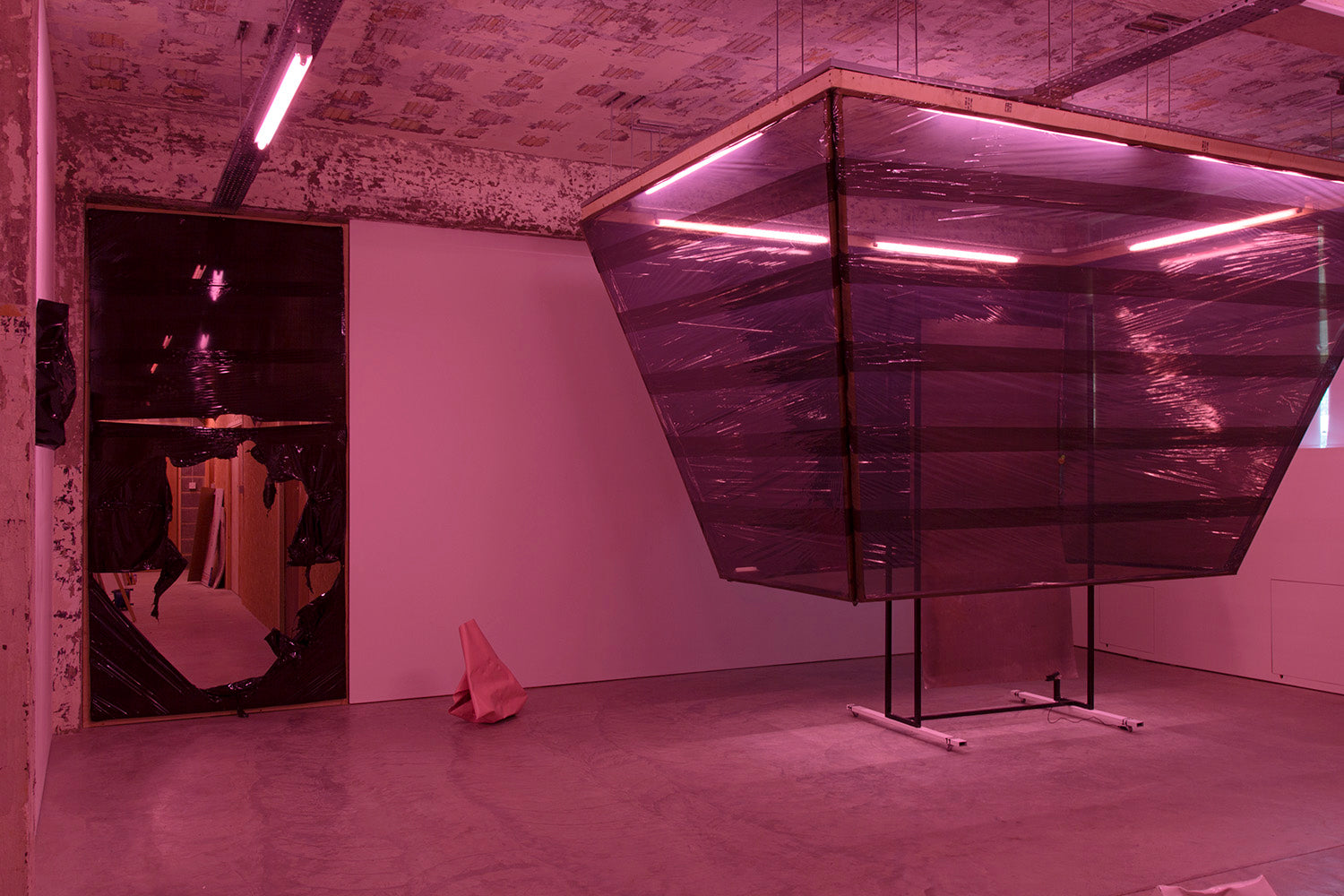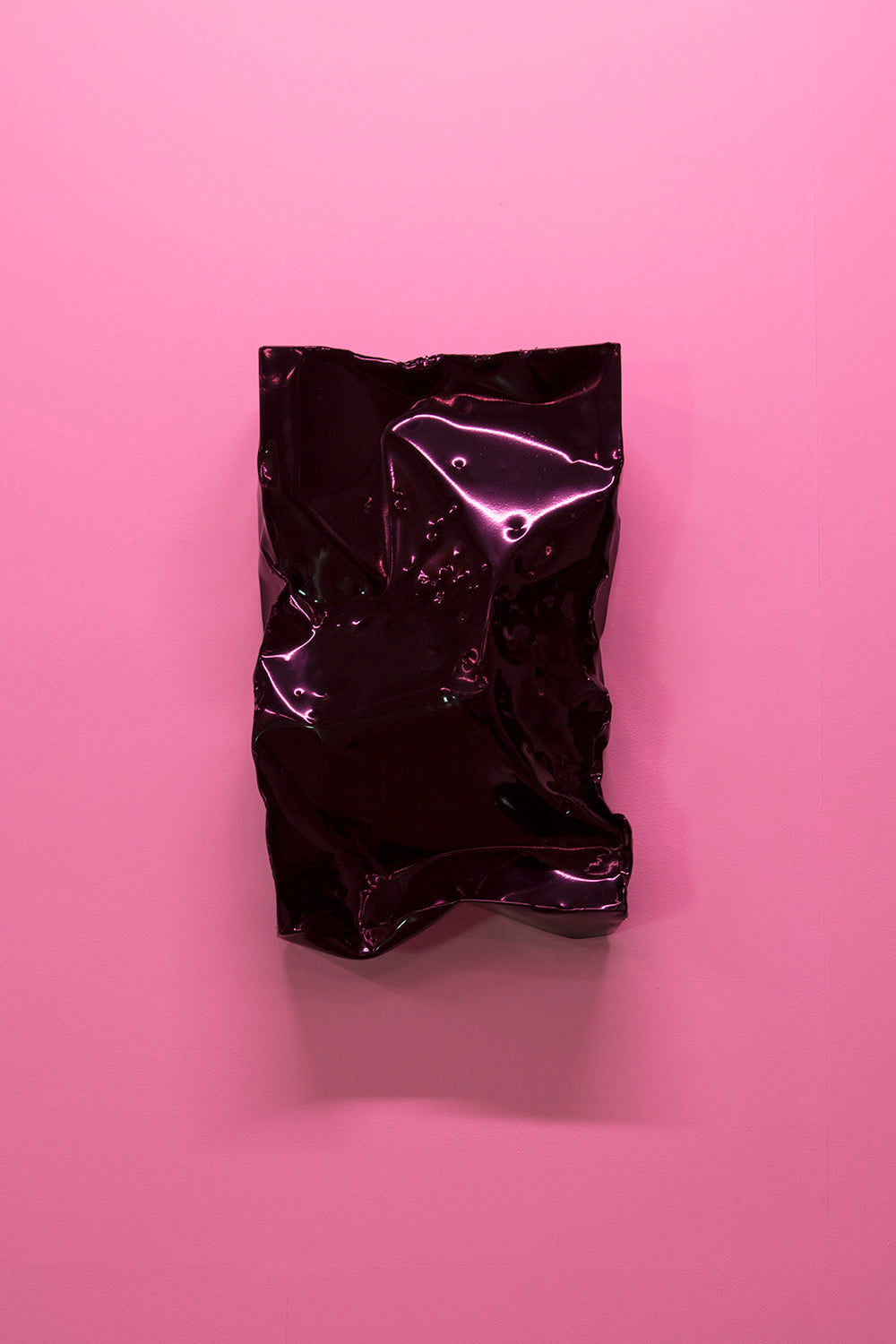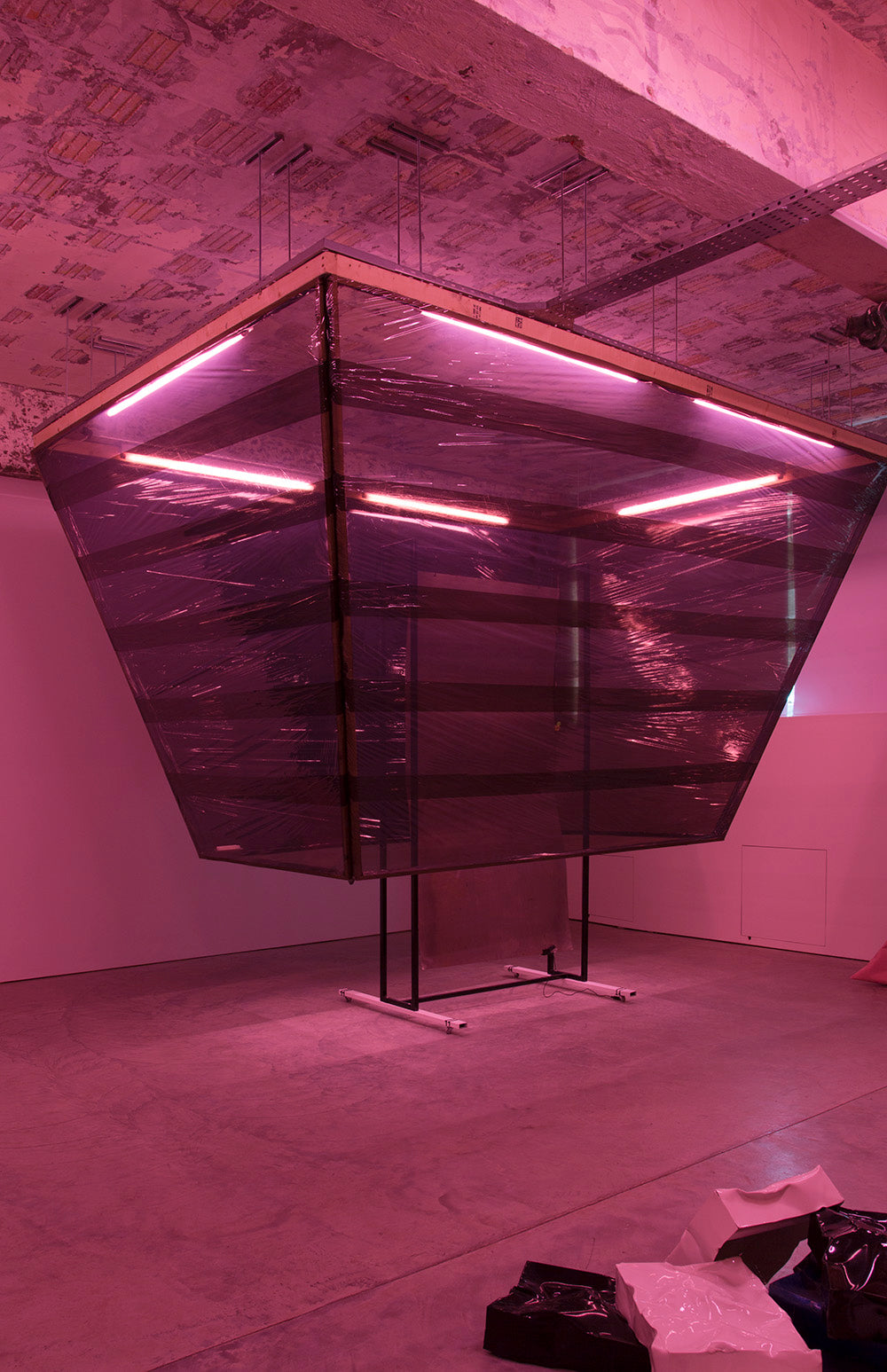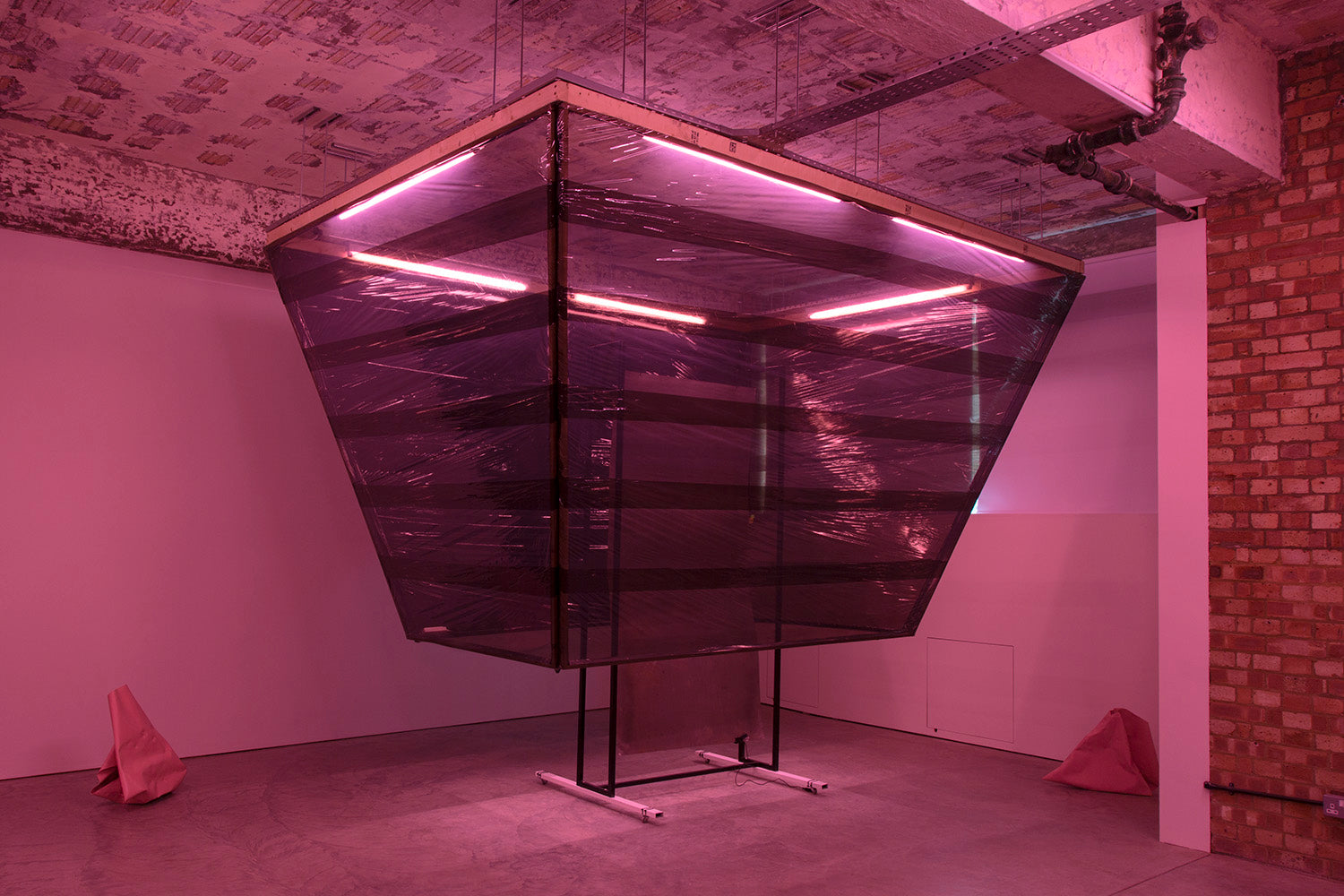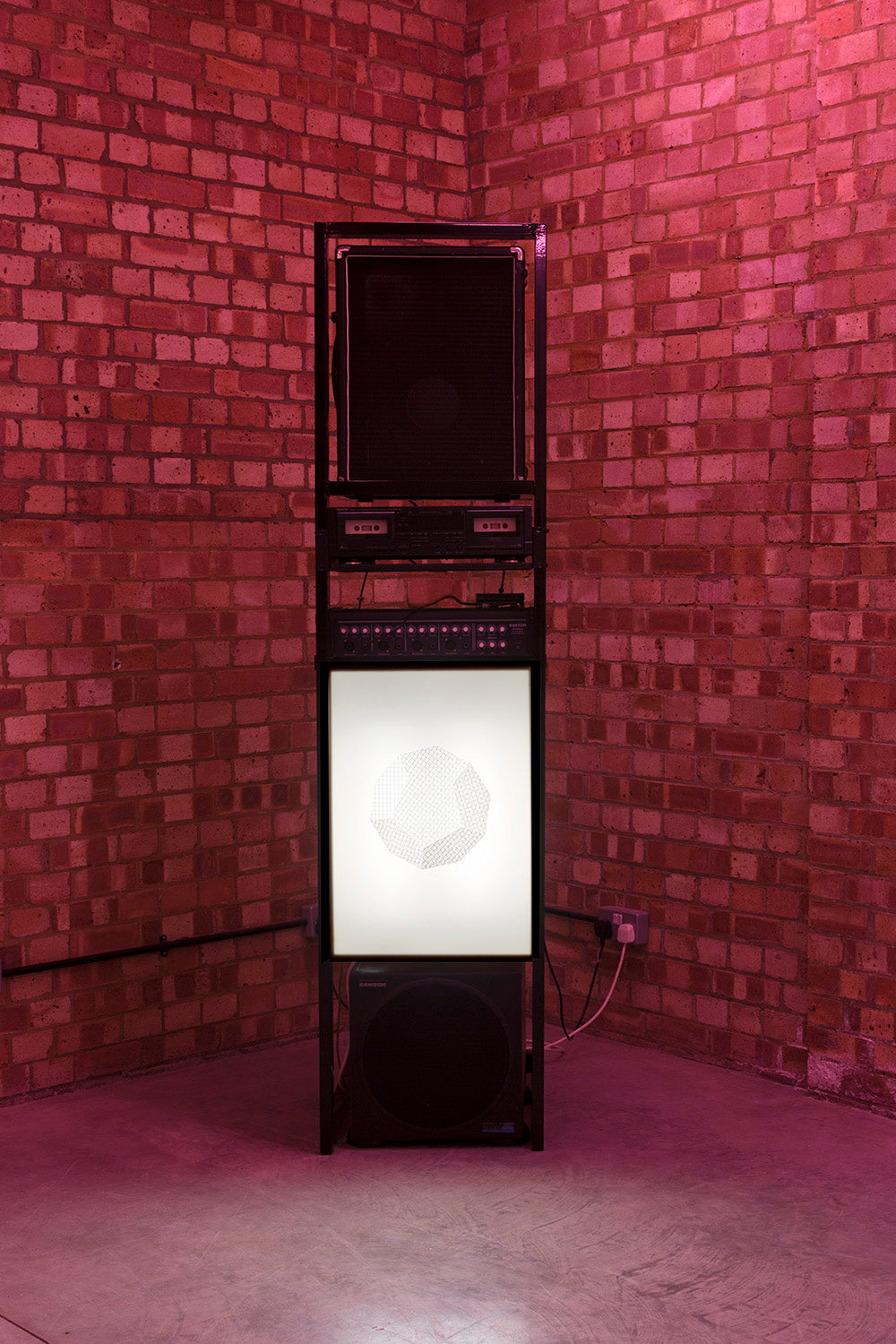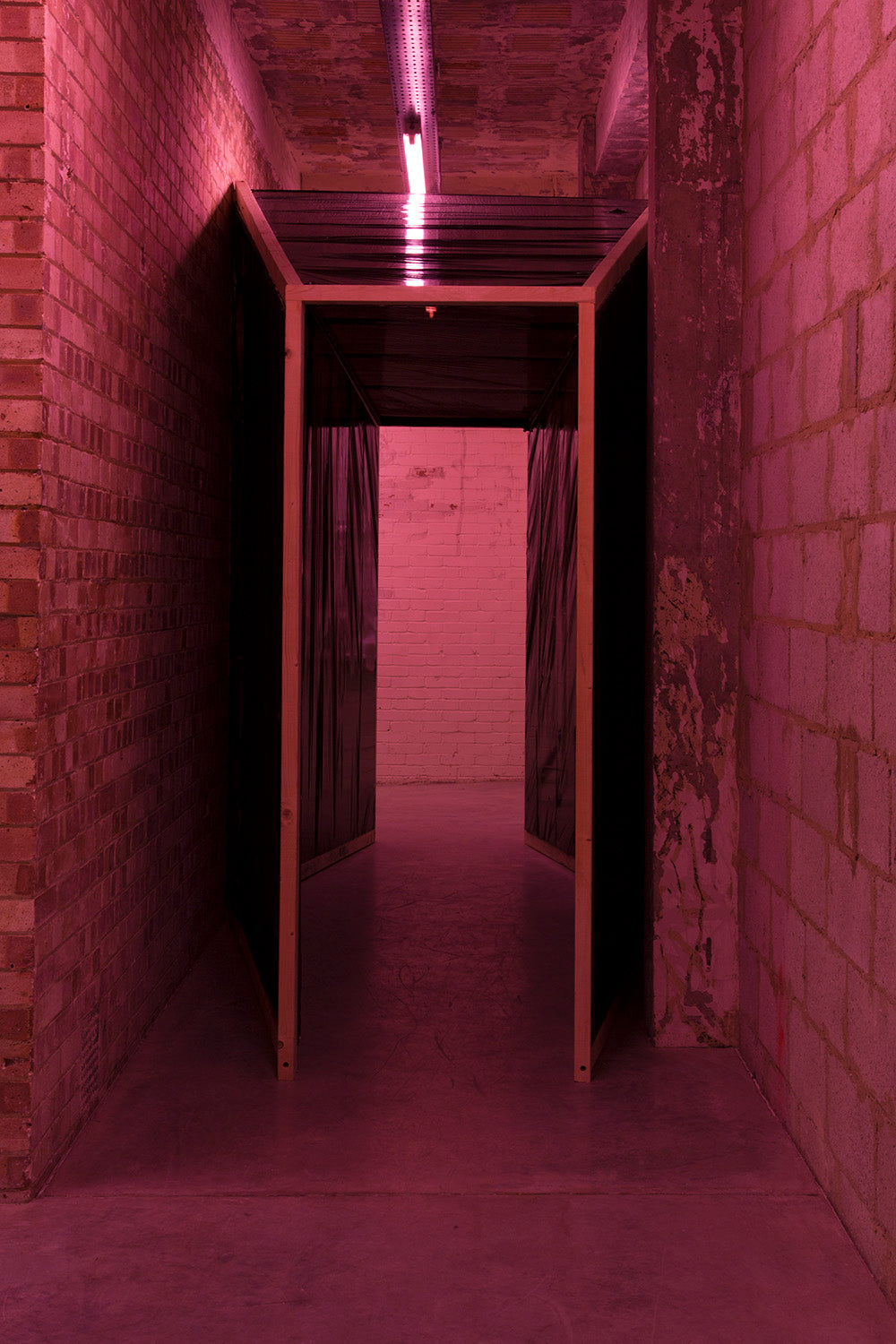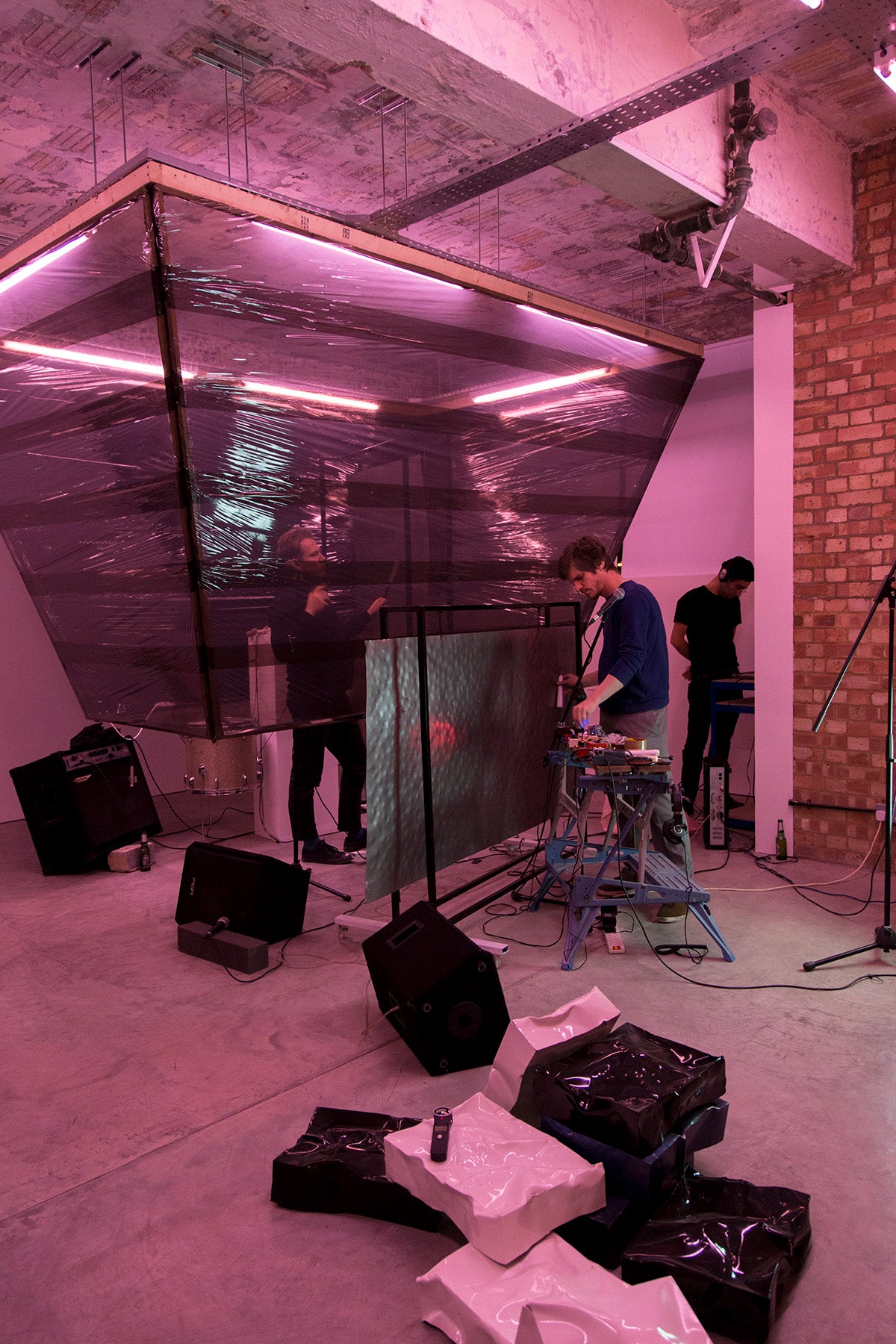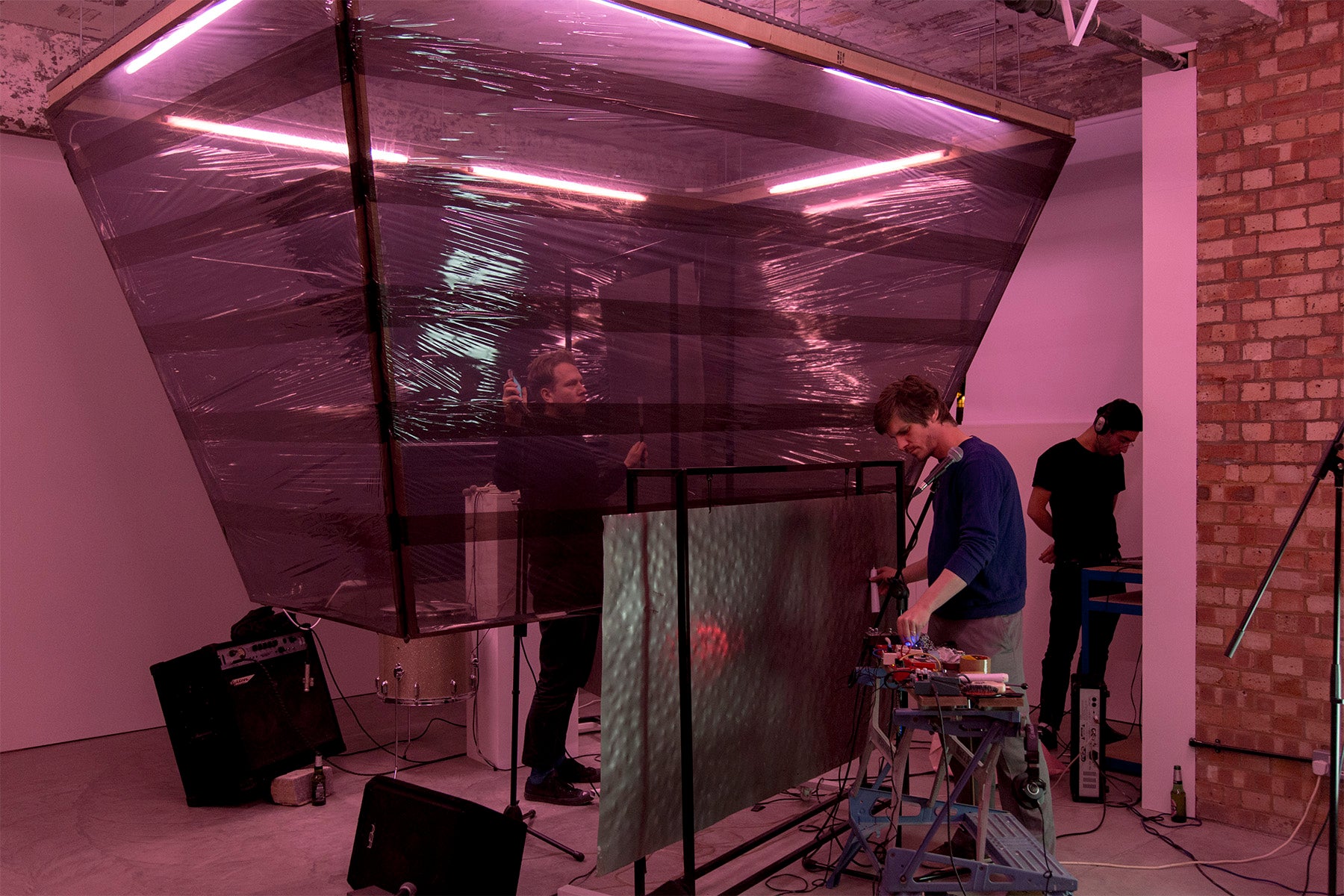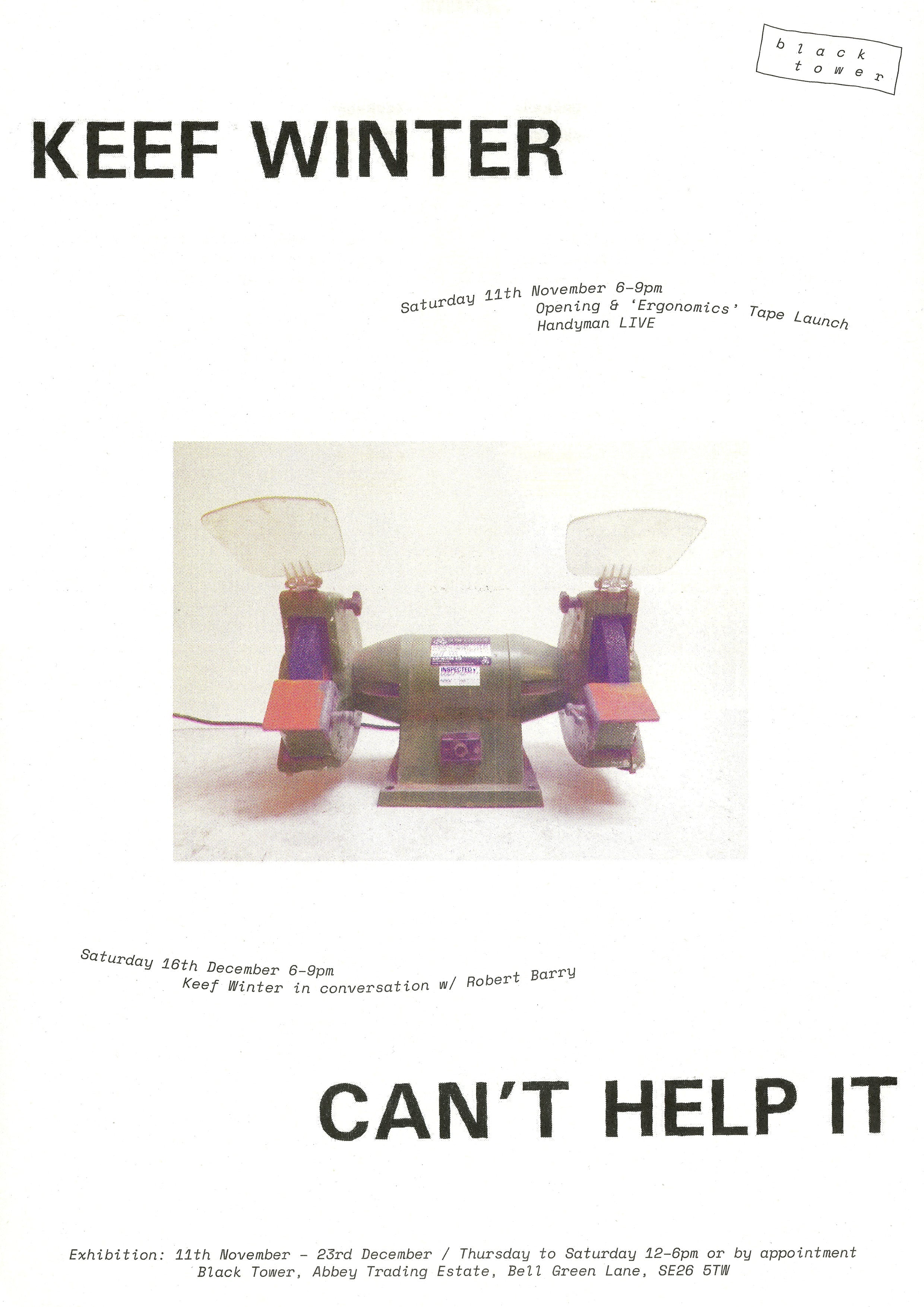 Supported by Arts Council England
Can't Help It continues Winter's exploration of his handyman aesthetic, a mode of operations that are informed by the extraction, abstraction and collision of materials and spatial play. Working with sculpture, installation, sound and performance, Winter produces abstract apparatus that reference urban dissonance and reflect on cultish practices. His work seeks to embody, in object and sound, a state of transformation that is birthed from symbolic and physical enactments of rupture. In the destruction of a fence or hoarding, a petrol bomb to a peace wall, a brick to a riot shield, a smashed shop window in a protest, the surfaces that are the first to be struck are the elements that form Winter's material language.

Launching at the opening of the exhibition, Winter has produced Ergonomics, a cassette of new work that takes an approach to producing music as a sculptor would carve an object. The record begins and ends with a hung sheet of steel used as a reverb plate, conducting sound in a cyclical fashion, a meditation on what this material can afford the listener. Taking cues from his everyday vernacular; his studio and the surroundings of Black Tower Projects, Winter mixes found sounds of neighbouring workers, distant hums of helicopters flying overhead and the noise of his fridge purring at night. Contributions from a range of collaborators are peppered throughout, enriching the project with a dynamism that remains within the orbit of the sheet of steel.
The relationship between music and sculpture is of particular interest to Winter, with the former generating the production of the latter. In this sense, the music informs the formal structure of the exhibition. Responding to the rhythm, tones and emotion of his musical output, Winter works at materials to create a sculptural iteration of the Ergonomics project, housed within an architectural intervention that echoes the idiosyncrasies of Black Tower Projects. 
Can't Help It incorporates multiple gestures - architectural, sculptural, musical and performative, in a bid to channel the energy of the loci. On the evening of the opening, Winter will enact a performance that activates the sonic properties of the structure and encourage audience members to do the same.
Towards the closing of the show, writer and musician Robert Barry will join Keef Winter for an in-conversation, drawing upon techniques of musical improvisation to steer the discussion.
Share