Fine, Action, DJ Eliot
28/10/2023, 5-11pm
Live performances from Fine & Action and dj sets from DJ Eliot.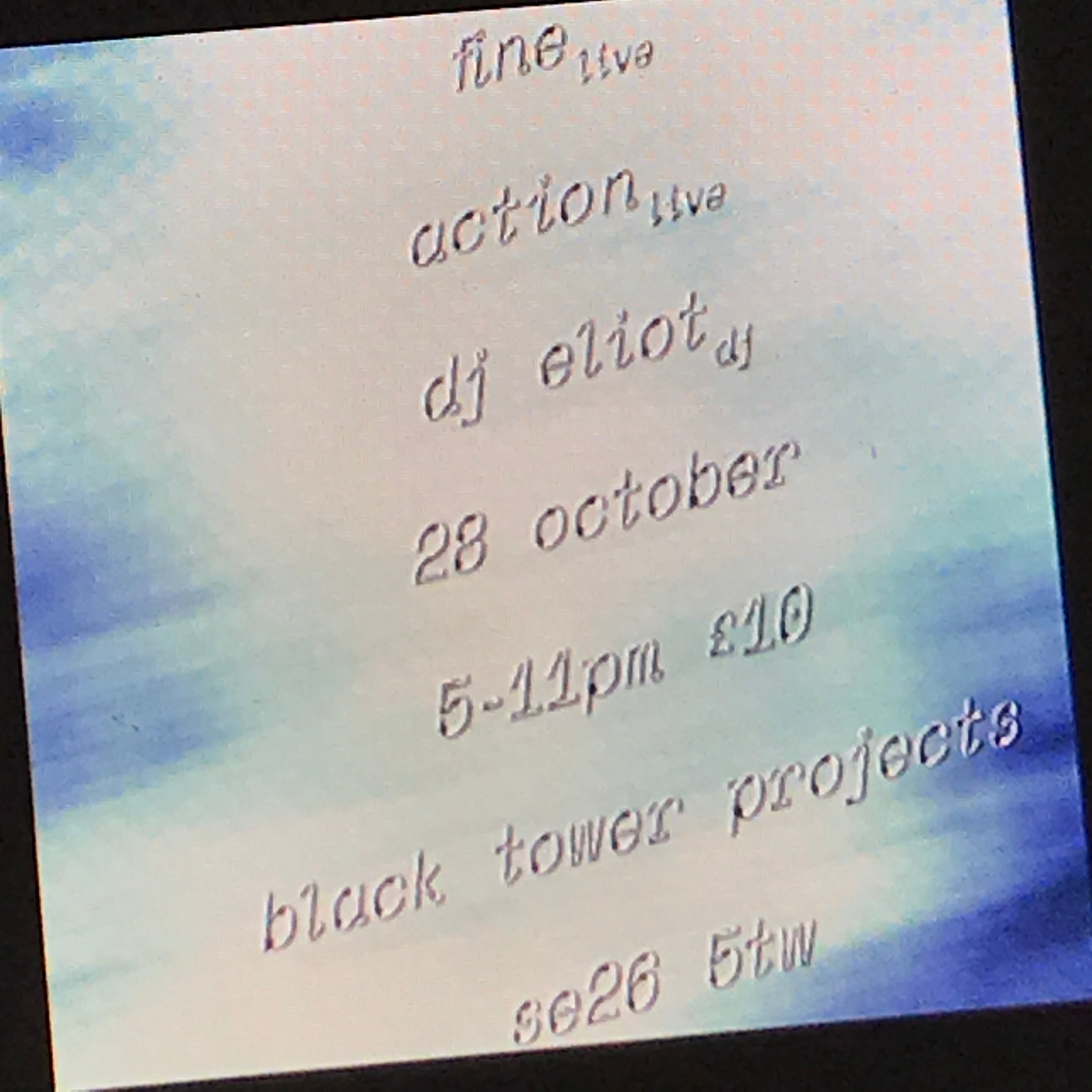 Fine
Fine is a singer/songwriter and producer from Copenhagen. Her soundscape incites nighttime desert driving via David Lynch; peacefully flying in the dark. Fine's angelic voice reminisces of half speed Cocteau Twin and/or if Dolly Parton played alternative rock.

Action
SELN founders DJ Gonz and Conrad Pack conjoin their obsessive talents via their latest double act; Action. Imagine the industrial soundscape of prenuptial catastrophe and you might have something close to the sound of Action in action. Expect drone, noise, potentially voice and possibly more.

DJ Eliot
DJ of the night is DJ Eliot, a DJ who has established their sound through residencies on LYL Radio, NTS and Clyde Built Radio.

Her ear and enthusiasm is what allows her to truly flourish in all environments. Nothing off the cards - come and experience.

Share