Jam Money & Aimée Henderson, Markus Acher, The Gentlist
16/05/2023, 6-11pm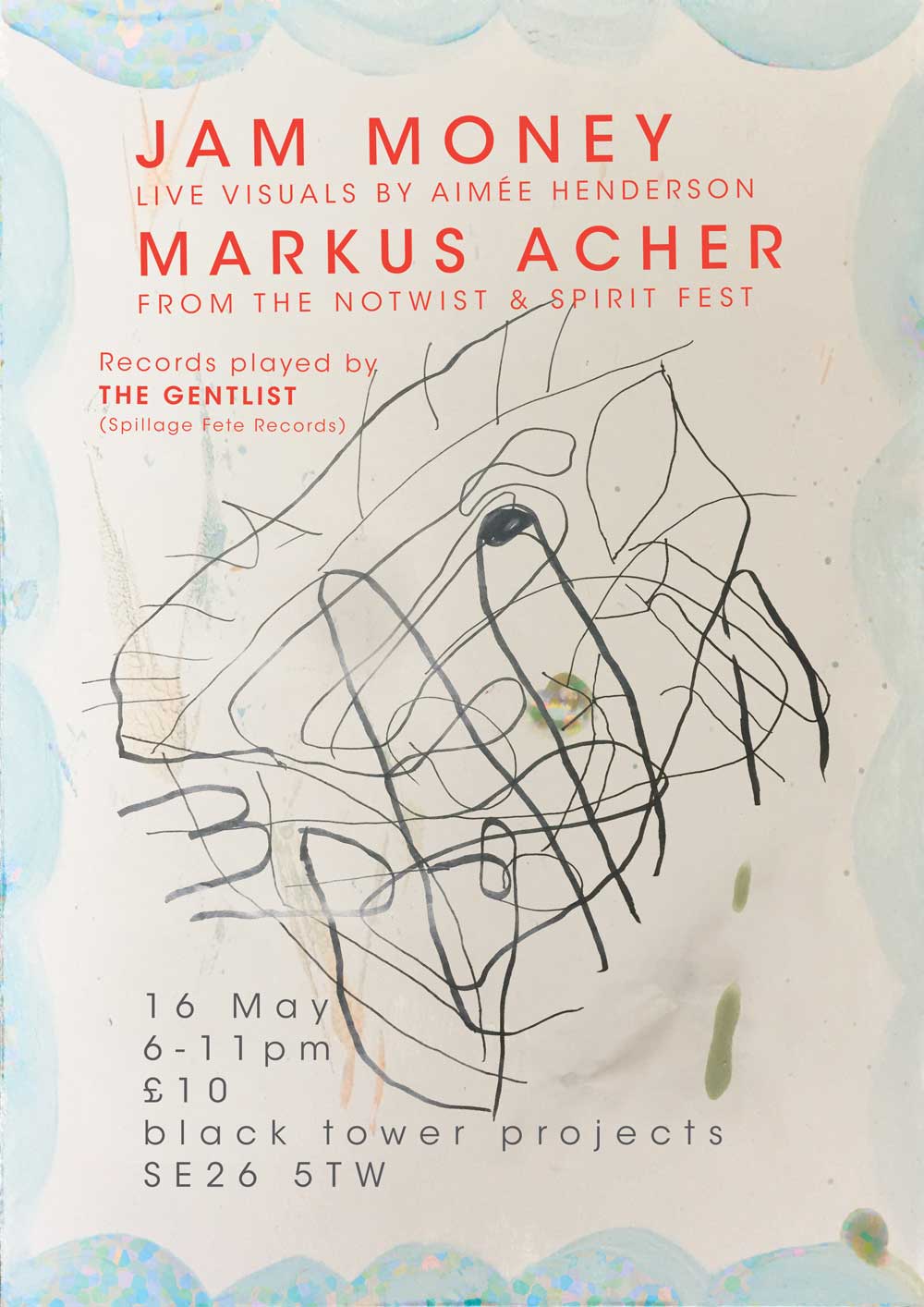 with contributions by Jam Money & Aimée Henderson, Markus Acher, The Gentlist (Spillage Fete Records)
Jam Money is the shared musical vision of Kevin Cormack and Mathew Fowler. Mathew (Bons) and Kevin (Half Cousin, Harry Deerness) first began collaborating as part of Spillage Fete, an ongoing collective project of art and music which focuses on the creation and perpetuation of small DIY exhibitions, related events and limited releases that celebrates the hobbyist nature of home recording.
Artist Aimée Henderson will be performing live visuals to their music and will produce a visual intervention to the project space to accompany their set. 

Markus Acher of The Notwist and Spirit Fest will also be performing live and The Gentlist of Spillage Fete will be playing records through out the night. 
Share