Opening Night
13/09/17, 6-9pm
Black Tower Projects opens its doors to the public on September 23rd 2017 for an evening of screenings and performances.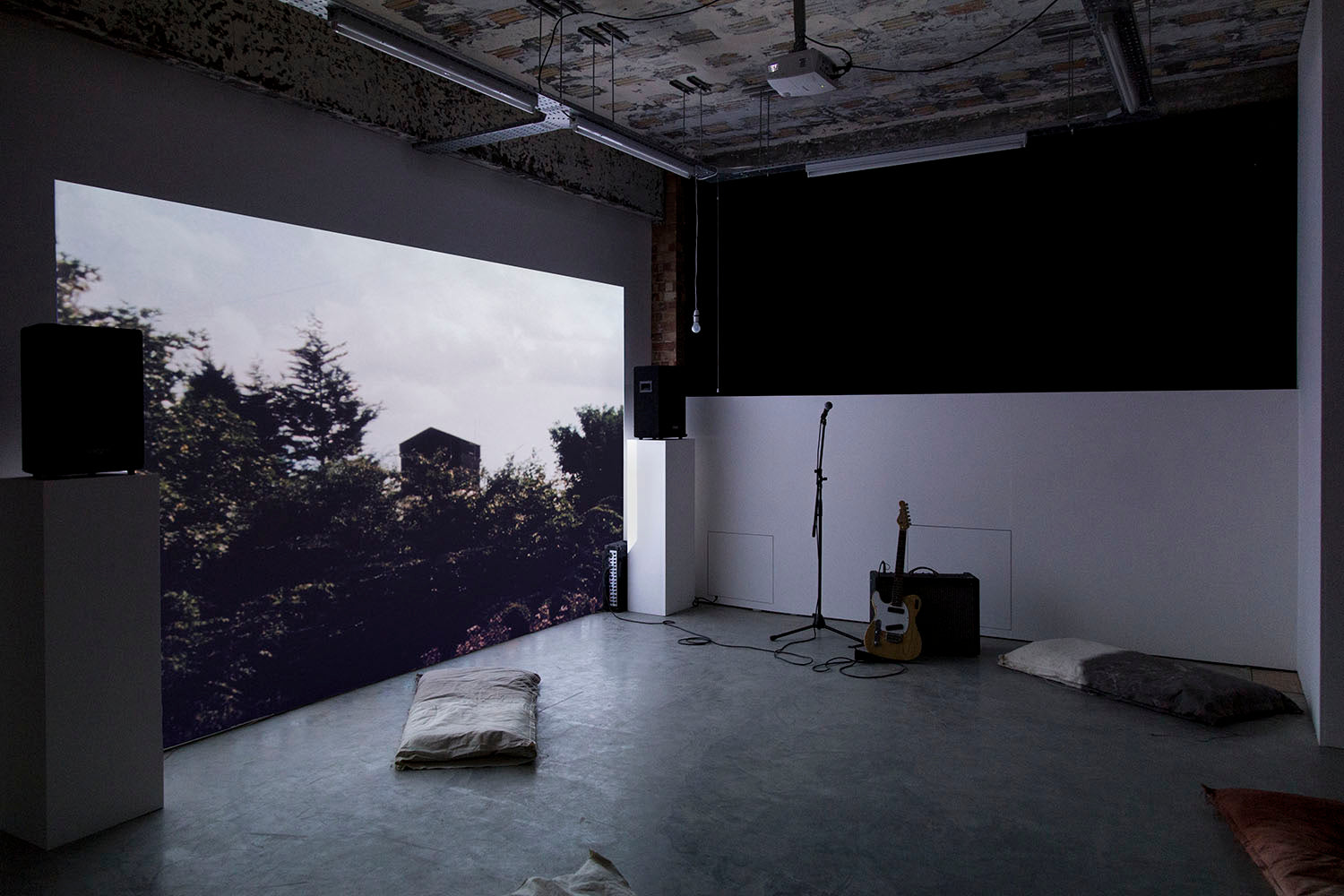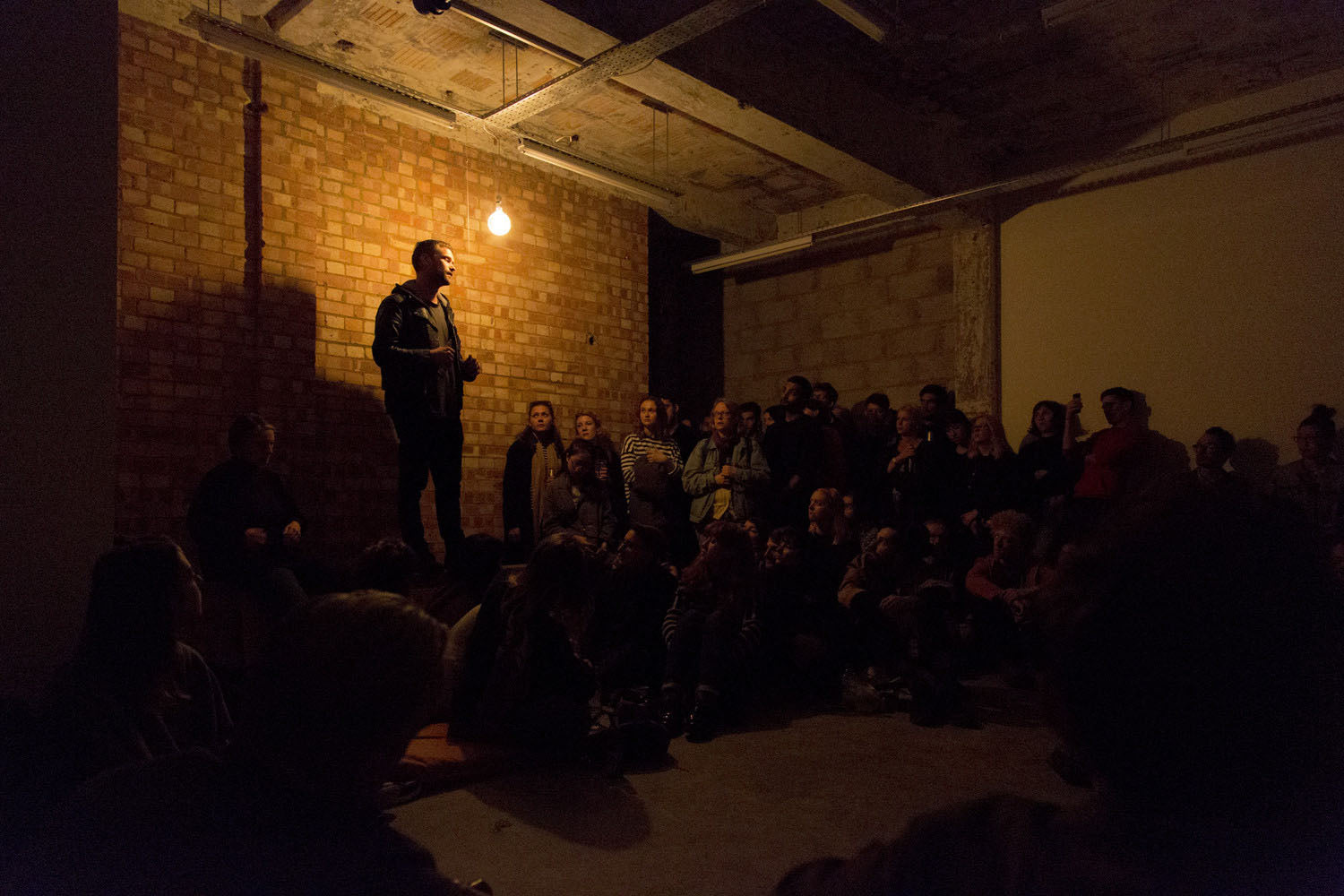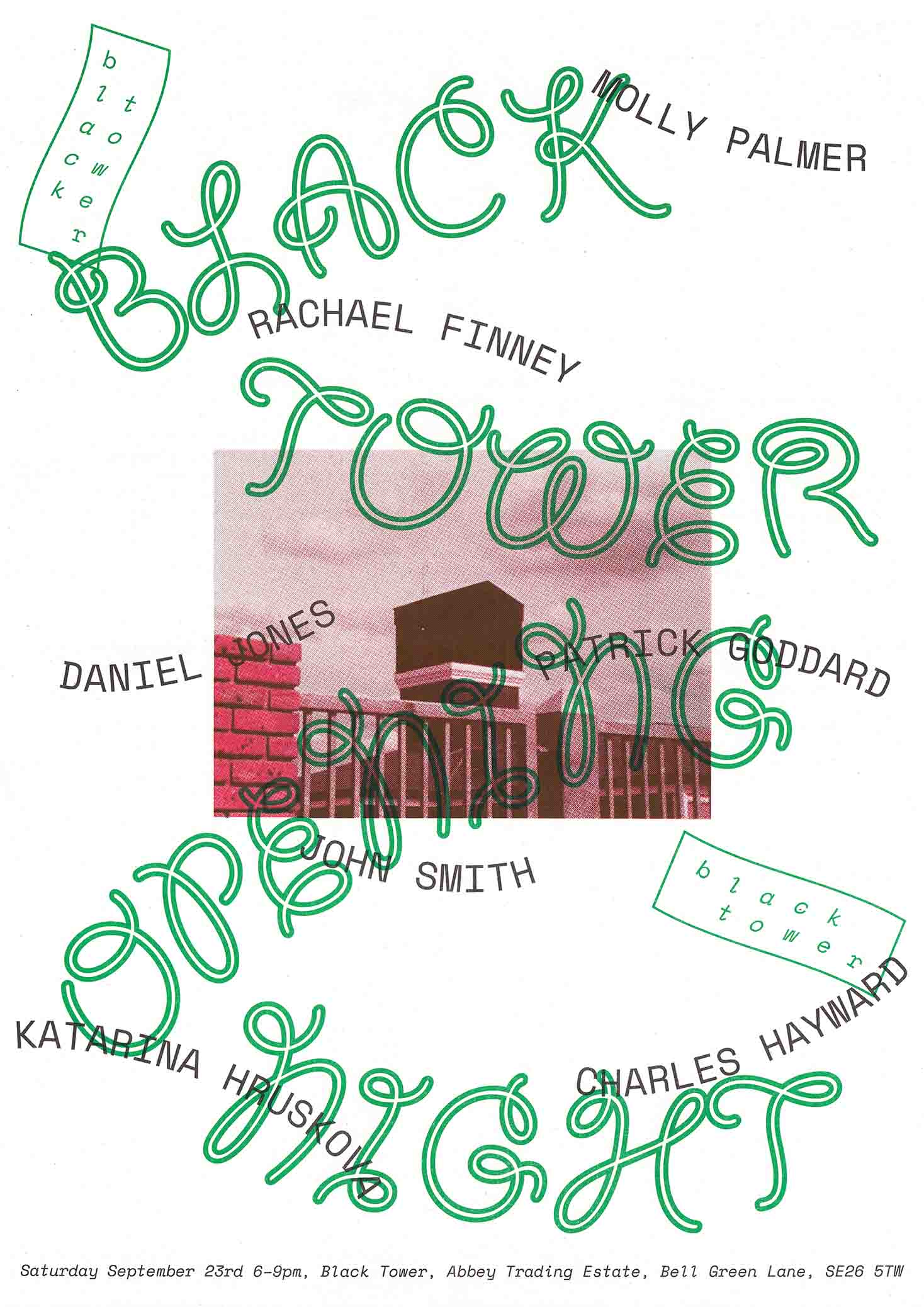 Featuring contributions from Rachael Finney, Patrick Goddard, Charles Hayward, Katarina Hruskova, Molly Palmer, John Smith
The opening night begins with a screening of The Black Tower (1985-7) by John Smith, whose structural approach to filmmaking invites the viewer to question what is being presented to them both onscreen and across culture at large. Following the original film, artist and software engineer Daniel Jones presents a reedited version, created with a piece of code that reorders the film's frames from dark to light, then back again. Playing silently and continuously over the course of the evening, it provides a backdrop for performers to enact an invocation for the project space.

Berlin-based Katarina Hruskova reads a site-specific text that focuses on the metamorphic architecture of The Black Tower, whilst Rachael Finney's performance utilises the voice in a more textural capacity - drawing upon its materiality and embodiment.

Patrick Goddard performs No Ironic Tip of the Hat to Class Consciousness Can Save Us Now!, a work of contradiction that grapples with the artist's implication in the changing topology of London. Molly Palmer's Gas Pipes'looks inward towards the places we carry inside ourselves - a suggestion of anatomical topography.

Musician and founding member of This Heat, Charles Hayward, performs two works in response to the conditions of the project space, Slow Train and 30 Minute Snare Drum Roll. Forming an acoustic drone over the course of this meticulously observed time frame, Hayward will end the night using a technique that builds anticipation for what is yet to come.

Share